The Risk Factor: Cheap Software VS Pirated Software
Software companies such as Symantec and Microsoft have built their brand on the vision of creating products that can be used by creators and innovators to curate content that can be distributed to whatever market they wish to serve. This vision can be seen manifested on the screens of millions of computers globally. Programs such as Photoshop and Office Suite have become industry standards.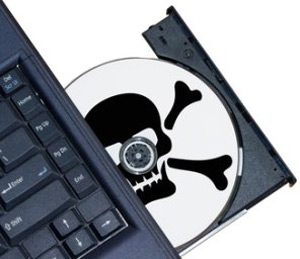 The most marketable skills for a potential employee are often founded on the ability to master the tools found in these programs. Adobe and Microsoft have become mainstays and their products, must-have tools of success and creation. Because of this software is expensive, placing it out of reach for many users. Piracy and cheap software seem like legitimate solutions to the market gap, but can have consequences that ultimately cause the company to loss profit.
Cheap software in particular can offer a legal solution to those who cannot afford the alternative with pros and cons. Cheap software sold through third party vendors can be 18 to 22 percent less in licensing fees and up to 50 percent of the initial annual fee. While reducing costs is often the goal of budget conscious companies, with this potential benefit comes potential pitfalls. Third-party vendors cannot fully replace vendor support programs. This means that you will not get any software updates as your software is essentially frozen.
You may also face reinstatement fees if your company grows and you need to return to the direct vendor.
Despite of these disadvantages of cheap software, the consequences of using pirated software can be far graver. Using pirated software, like using cheap software, means no official vendor support, potential viruses and malware, no official builds or updates, and slowed computer performance due to modifications to make the program more authentic. Unlike the purchase of cheap software, pirated software is illegal, and thus, a crime. If a company is found guilty, they can face fees up to or exceeding $250,000 in fines.
If financial resources are limited, cheap software can be a good alternative for beginning users or smaller companies, but overall it is recommended in the long term to invest in original software sold officially by the vendor that owns the original copyright.